This is my first entry to Tablescape Tuesday...
Jain sent me to this
great blog
, so go there to see some links to tablescapes. Thank you, Susan!
My friend from a cooking forum, Marigene, gifted me with these beautiful lavender toile plates from Neiman Marcus, Toile de Maison is the name...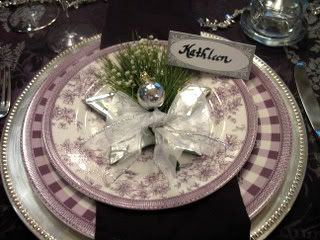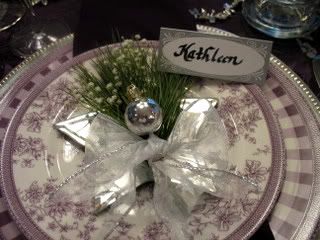 The tablecloth is Martha's, 90 % off after Cmas 2 yrs ago, never used it. I thought it would be a good way to use these lovely dishes at Cmas...
The star mirrors are from PBarn, 75 off, as well as the sparkle wreath in the middle, 75% off. I added fresh greens and baby's breath, and silver pine cones .
The little indiv butter domes from WSonoma outlet...
This table is full of my bargains from PB and WMSonoma too...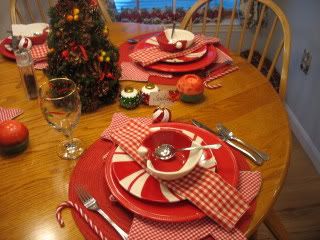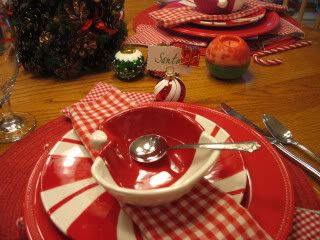 Everything was 75% off, so I had a great time shopping! Not so much fun finding room for all this cwaptacular stuff...:)
I bought some more goodies, and I will do a "show and don't tell my husband" post soon!
Thanks for visiting....I do appreciate it!