Another day of decorating. The dining room tree, which I said I wasn't going to put up this year, but I did ....gave me trouble.
The whole thing lit when I tested it, but when I got it up, the top was less than dazzling! So off it came and over an hour later, problem solved. It's times like that when you feel like opening the door and giving it a pitch! Pre lit...sometimes!
That meant less time to fuss with the table, but I did a simple one for our dinner.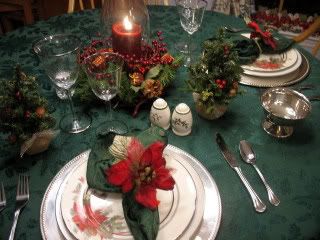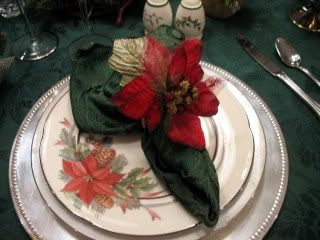 Tonight we had chicken cutlets stuffed with some feta, chopped onion, a pat of butter, chopped spinach. Mix it all together and put it in a pounded flat cutlet, roll, dip in egg wash, then bread crumbs. Either bake or fry...I brown it in the pan and then finish in the oven..
Served it with wild rice and snow peas..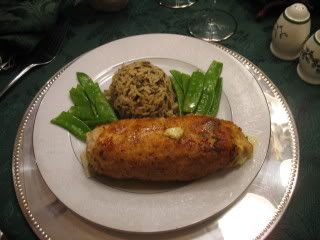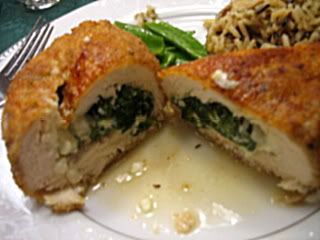 Tomorrow we are having dinner at a friend's, so the kitchen will be closed...
Maybe some baking to bring to dinner..
Hope all of you are making better progress on your holiday preps than I am!
We got a blanket of snow tonight, looks pretty with the lights...But I say NO to SNOW!