Pork is still pretty reasonable..
Loin of pork on sale for 1.59 a lb....no waste, and you have the makings for a an economical, and delicious dinner..if you like pork, that is..
We do...so tonight I took a boneless pork loin, butterflied it, and pounded it out at flat as I could.
Make you favorite recipe for stuffing.
Place the stuffing down the middle, roll the pork. I tied it in 2 places...
Roll in an egg wash, then bread crumbs..
Spray a cookie sheet with Pam.
Place the pork on the pan, put a few pats of butter on top or drizzle with a bit of olive oil..
Bake till browned...depending on the size of your roast..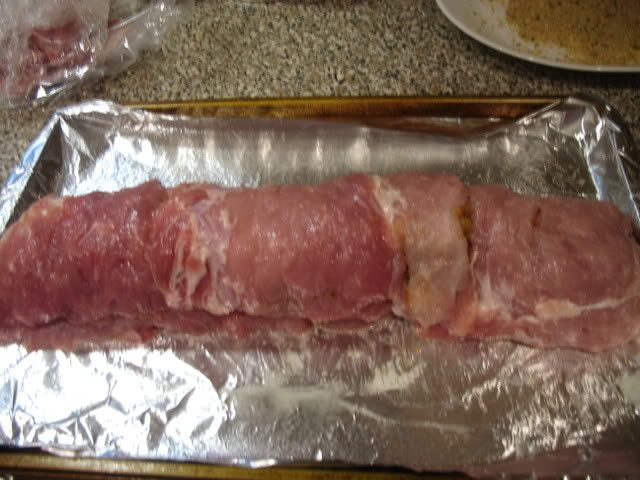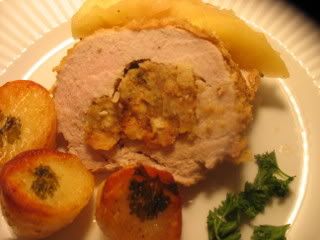 I served ours with tattooed potatoes ( toss peeled potatoes in a bit of evoo, s&p.
spray a pyrex pan..place a sprig of parsley or thyme, sage, or whatever you like, in the pan and press the flat side of the potato down on top of it...bake till golden)
I made a compote with sliced apples, chopped onion, s&P, and a few ounces of Apricot Liqueur..inexpensive brand I use for cooking..
Simmer 30 min...
Salad with fresh pears, feta and pecans...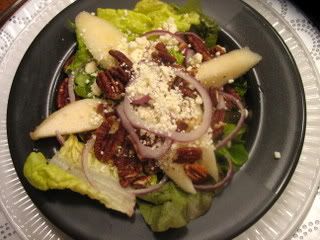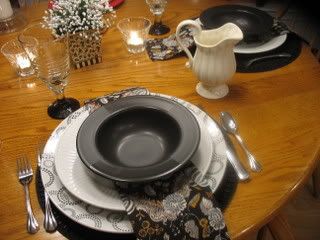 And since you saved a few pennies on an economical dinner...(really it is!), you can go bargain hunting at Home Goods, Christmas Tree Shops or WmSonoma outlets..
I did..
Show and tell time..
From Home Goods clearance..2.00
From the other places mentioned...I think you can read the prices..
You'll see most of it used in upcoming tablesettings....well, not the green bags, those are for my vegetables...:)
You can see the napkins used here..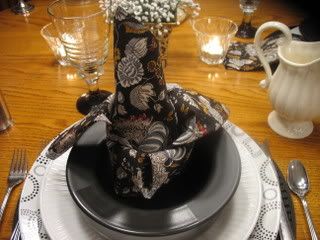 If you have any questions about the show and tell..just ask..:)
Thanks for visiting...I appreciate it!