I took a quick peek at some of the Tablescape Tuesday entries from
Susan's Between Naps on the Front Porch
beautiful blog...Pat's beautiful setting, and Susan's breakfast divine, and Kathleen E purple wishes...all so beautiful with lovely vintage pieces or fine china....and now you get this! I used Mr.Linky late last night to sign up, hope I did it correctly...
GUESS WHO CAME FOR DINNER???
He had excellent table manners, chewed with his mouth closed, and never wiped his mouth on his snow, I mean sleeve....
He was however, sweating his buns off!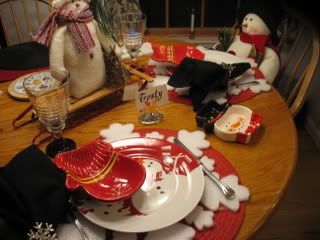 Why did I buy these dishes??? Aw..come on, they are cute...and I have 4 little grandchildren and BEST of all, I got them last year in the drug store after Cmas, 90% off...
And since we have snowmen around here till March, and they don't have Cmas on them, I figured I could use them a few times till we head towards March...
The mittens are perfect for soup, or salad, and the little snowman can hold anything....so for .38 cents for a dinner plate...who could pass them up..not me...
The sled holding the handmade snowman is part of a Radio Flyer display set on got on ebay..
also included, wagon, tricycle, wheelbarrow and tiny wagon. I have used them for buffet tables, to hold diff foods...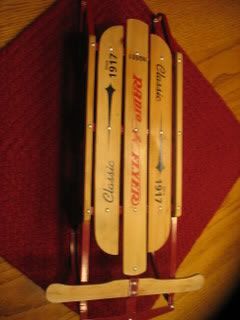 And if you thought those were bad...how about these....Pfaltzgraff Bird of Paradise...in the clearance center ....from the corner of my eye as I was checking out, plate, salad, bowl, mug..
I know the bowl is big enough to take a bath in....and it's kind of funky...but
.86 cents for the whole Pfaltzgraff setting...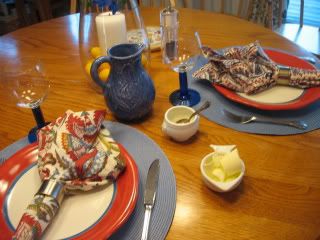 IT LOOKS LIKE A COOKIE...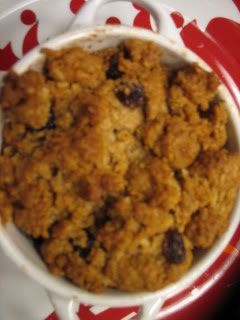 but it's not...
I had some oatmeal cookie dough left over, and some apples, so it became oatmeal apple crisp....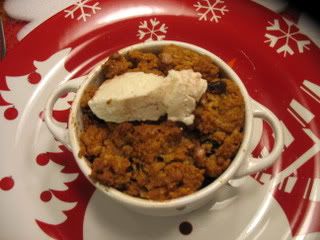 Thanks for stopping by, stay warm...