Tuesday is Little Christmas, Three Kings Day, the day the Magi arrived with GIFTS for the newborn King...Following the STAR....
So I thought I would go with a King menu, and some stars and gifts and shimmering silver...fresh out of frankincense and myrrh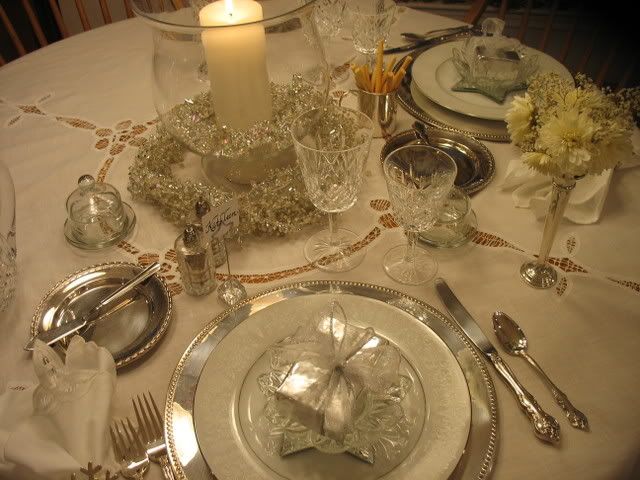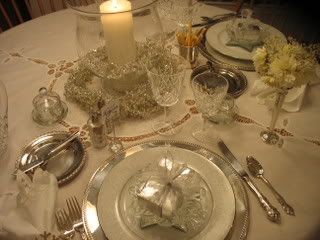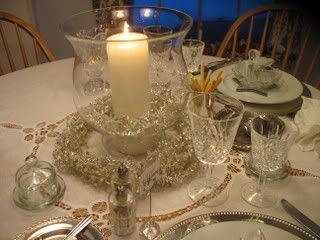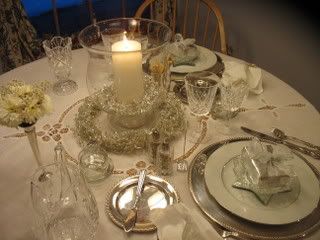 The glasses are Waterford...the plates Crown Victoria Lovelace ...from a supermarket in the 80's?...I used to use them for buffet parties..
The wreath around the hurricane is from Pottery Barn...
The gifts are boxes of Dove soap, LOL..for a clean Little Christmas!
I believe in practical gifts..:)
The little sterling silver bud vase was from a Delta Zeta formal in college..It has a few dings, but as survived all these years!
Thank you, Susan
.... for the kind invitation!
Tonight the 11th day of Christmas , I used the mats I got the other day in WSonoma...
Dinner was pork cutlets, cauliflower casserole, and pierrogi...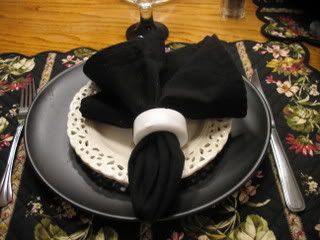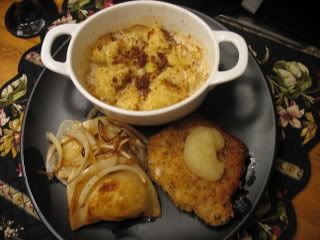 Have yourself a Merry LITTLE CHRISTMAS...hope you are gifted with a healthy 2009...
Thanks for visiting!