On the menu tonight is pasta, meatballs and sausage and eggplant parmesan
...all made by Mike. He made the sauce the day before, as well as the meatballs.
Today, he sliced the eggplant nice and thin using a slicer, and let them sit on paper towels to absorb some of the water...
After that he dips them in egg wash, then Italian crumbs with some grated cheese, fries and drains well.
He layers them, sauce and mozzarella...
Then bakes...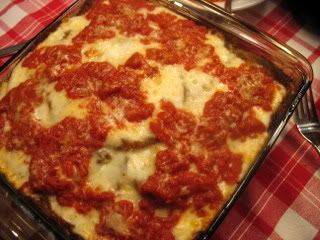 You can see how many layers he makes, nice and thin..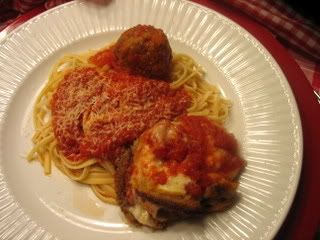 5 min Artisan bread...the recipe is all over the net..
I bought these little cheese ornaments in the WM Sonoma outlet, I knew I didn't want them on my tree, what kind of a theme would that be..or maybe for a faux mouse... but they were cute...used them around the candle...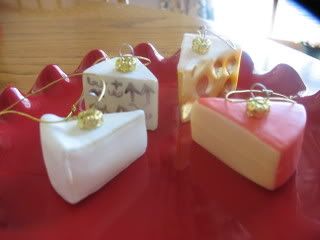 The little red bowl is from Home Goods, they came two to a pkg , they were called...Mini Pie plates...think of the possibilities...:)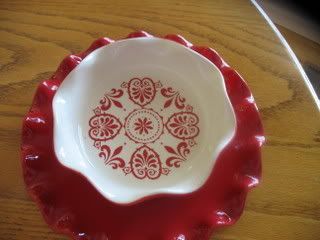 Someone asked about the napkin fold from the last post...I will show that tomorrow!
Thanks for stopping by, I appreciate it..