No, it is not a malady of the thumbs...
I remember ordering it when I was growing up. My dad owned a waterfront restaurant on Long Island. He built it..it is now called Paddy McGees, and looks nothing like I remember!
Every Sunday we would go for a drive and go out to eat. He liked to visit different restaurants to see what they were serving.
I was the youngest of 4 girls, and one by one the others got out of going..
I mean it was the whole day, and a 90 min ride was nothing! And you know, once you are a teenager you have much better things to do with your Sundays!
One of the things that I liked to order was steak thumbits...I googled it and couldn't find too much on it..
It is simply a grilled steak, sliced, and served on grilled garlic bread, and garlic butter on top...So a little retro snack..
I marinated a small sirloin steak and cooked it on the panini grill...made some garlic toast, and voila..a memory created..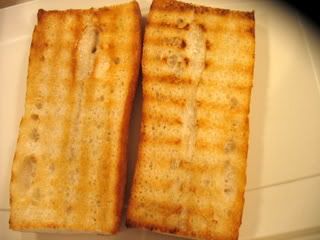 I know they are too well done for you, so I'll eat these..
What's in the box??????????????
I mentioned I found a bargain the other day at the WSonoma Outlet.
It was nothing I needed..
Not particularly my style, but I know I could use them on a buffet table, decorated according to the holiday...
They are tagged..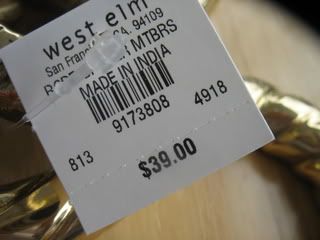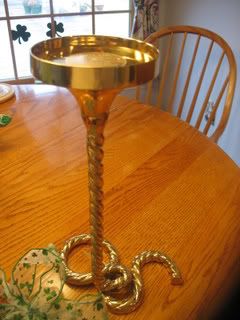 They are heavy, brass, and almost 14 in high..
The price...
A mere $2.40 ..I got 2, one for each end of the buffet table..
And there's always that garage sale I am supposed to have.:)
Thanks for all the birthday wishes, and thanks for stopping by, I appreciate your visit and comments...