I am late doing this..I was gone all day yesterday for Grandparents Day and we got back late. And today, I was out too,hair appt. and some shopping...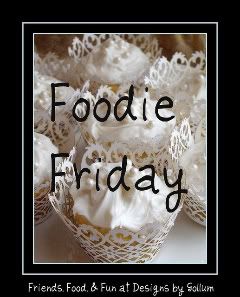 Here's the cake I made for Lily's Birthday...THE BIG CUPCAKE as the pan is called by Wilton..
Chocolate cake with whipped cream icing..
We didn't get to eat it, poor kid got sick in the afternoon, fever, etc..strep throat...
So we sang, but that was it. She was so sick she didn't even want to open her presents..Last year she broke her wrist at her birthday party...I am afraid for next year! :)
Chicken Parmesan Pizza...
I bought the dough from the pizza place..used homemade sauce..
Fry small pieces of chicken cutlet, and put it on the pizza, sprinkle with cheese, and bake...
Filling, and so much less expensive than buying a pizza..
My flashback is this pretty Mama Bunny from Villeroy and Boch I gave my dil last year. The top comes off so it can be filled with candy or cookies..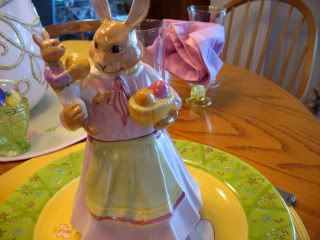 And because I have a craving for ribs, some low and slow baked ribs and home made coleslaw..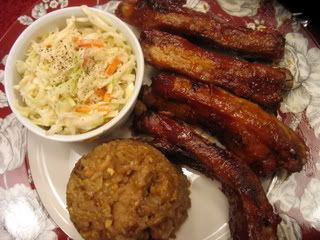 This week I did a little bargain hunting and found these plates for....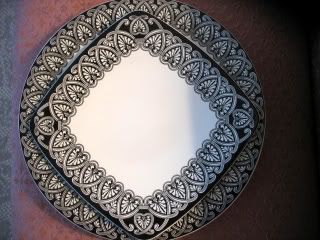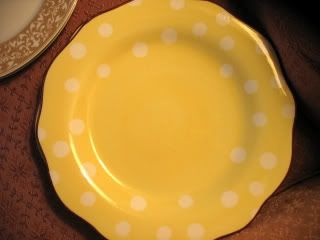 70 cents each...Home Goods clearance
From The Christmas Tree Shop..
How about this cute little rabbit in a cage...( I didn't take him..so he's still there for you!)
Or these little polka dot ramekins...1.29
Please check the other entries for Foodie Fri at Gollums fun blog
Blog..
Suzy's Flashback Fri, is at my Sweet and Savory friend's,
Kitchen Bouquets
.
Thanks for coming, I appreciate your visit!