We got over 15 in of snow here yesterday, lots of shoveling. My car hasn't made it out yet, but we got enough cleared so DH can get out, and he has 4 wheel drive. We didn't even get a mail delivery yesterday, cleared for him to get to the mailbox...my friend a few blocks away got hers...I guess it was selective delivery...
So much for neither rain, nor snow... blah, blah... but the paper man got through before noon!
Those of you living through this..scroll on by..this pic is for my friends and family in warm climates who ask,.."How's the weather?"
Here's my recipe for Irish Soda Bread...I have tried many a recipe, some dh said it would be cruel to feed to the birds! But we like this one..nice and moist when fresh, and delicious toasted...I hope you'll like it..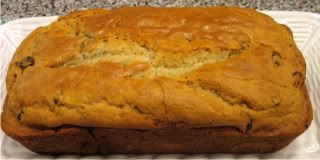 Irish Soda Bread....Kathleen
4 C flour
1 t salt
4 t baking powder
1 t baking soda
3/4 C sugar
2 t caraway seed
1 C raisins
1 egg
Splash of OJ
2 C buttermilk
1/4 stick of soft butter
Sift dry ingredients. Mix in the seeds and raisins. Add buttermilk and vanilla and mix.
Add beaten eggs and soft butter, mix..add a splash of OJ
Put into 2 greased loaf pans, or 1 10 in round. Slit the top with a knife.
Bake at 350 about 30 to 35 for loaf pans, 50 for round.
Brush with butter or milk 10 min before removing from oven.
Check center to see if done, do no over bake..
I make mine in a stand mixer, and it can be easily doubled...
You can omit the seeds..
Jayne, you can omit the raisins!
As we inch closer to St. Patrick's Day, I'd like to introduce you to some of my Irish collection, or as DH calls, more cwap we don't need...:(
This is Seamus..he's from Lenox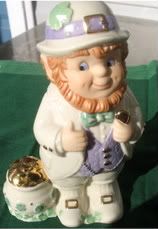 And you already met Paddy in yesterday's post. I brought him home from TJM..he had a little hole in him, must have been caught in the crossfire of an IRA BB back home...but I patched him up....the manager was happy to be rid of this 16 in Irish man, so he let me have him for 4.00..
I hope you are all coming to the party on the 17th..look for this bonnet I made on the door, and you'll know you are at the right house, I mean blog...
Outdoor Wednesday, hosted by Susan at a
Southern Daydreamer
is hosting..please go see the other entries...
After the snowstorm, one can't help but think of the warm weather that will eventually come....
A lovely boat ride..
Fresh vegetables...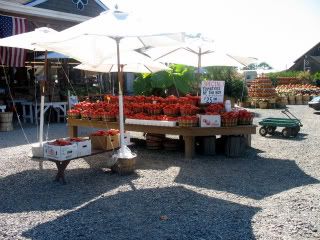 Blooming window boxes......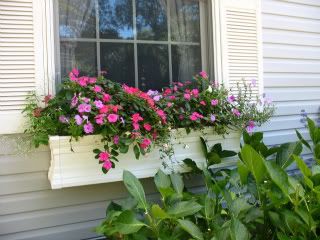 And a walk down to the beach to watch the sunset...
But for now, these things are a Northern Daydream..:) months away..
I'll be back Thursday, the Lord willing, for Tablescape Thursday, hope you'll stop by...♣