Gollum's hosting a Pot Luck on her fun blog,
Designs by Gollum
...She said we could bring whatever we want!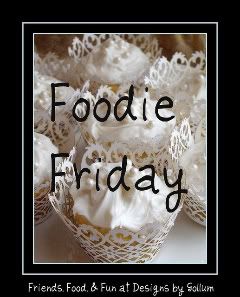 Since there will be a party here on St.Patrick's Day, and you are all invited to participate of course,
I didn't want to make Corned Beef tonight.
Corned Beef isn't Irish anyway, it is American. In Ireland they didn't have it..but I always make it for the 17th, and hash with the leftovers..
But you don't want a history lesson, you want food...
So come sit down, for a simple weekday night dinner..
Made in Ireland...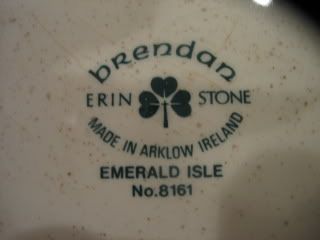 The little cabbage leaf bowls were a gift from my friend, Susan..the first ones I have in green,,I think I feel a collection coming on..:)
First we'll have some baked clams...Ireland is surrounded by water, just like where I live..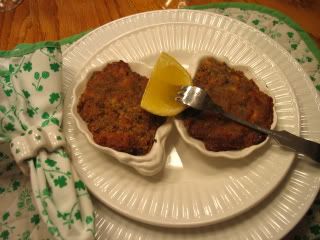 Then some Irish Flag Soup...because it has the colors of the flag..there's parsley in there for the green..and potatoes of course!
And this is Irish Rice Pudding...:)
I don't think there is any such thing, but this is my mom's recipe and she was Irish American , so close enough...I can't give the recipe till Mother's Day, when Foley will host a special tribute on her blog..you'll all be invited..start looking for some recipes passed down from your mom or grandmother...it will be lovely!
Thanks for coming! See you Tuesday...sign up on Mr Linky the 16th...the blog crawl starts here...and everyone is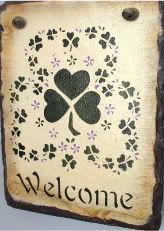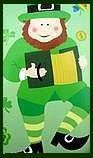 Oh, see if you can learn this song by Tuesday, and we'll have a great sing along!:)