Suzy, at
Kitchen Bouquet
, has Flashback Friday every week, and Gollum, at
Designs by
Gollum hosts Foodie Friday. Be sure to stop in and see what's on the menu..:)
The kitchen smells wonderful..Mike just finished baking the Rugelach...a tutorial and recipe is available on an older post of that name..Dec. 08.
That's my flashback..:)
I just made 4 more Danish...gifts for the neighbors..recipe in yesterday's post..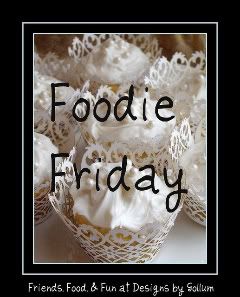 Here are the cake eggs I made...I used a drop of food coloring in a cream cheese and sugar mixture for the yolks..the pans I have had for years...Wilton..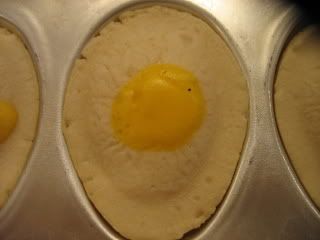 And after they are dipped in chocolate..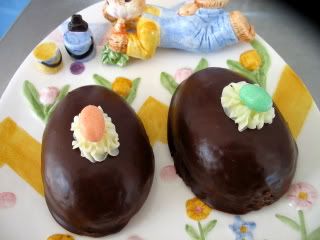 Here's the inside....creamy, not sweet.
Happy Easter to all those celebrating! I will be celebrating with my 4 little bunnies, (grandchildren) and they are still too young to wonder why the BUNNY brings eggs!)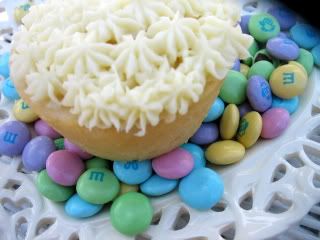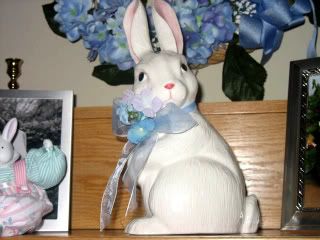 Spud, the errant bunny wishes you a blessed Easter, too!