Diane at
A Picture is worth a 1000 words
sponsors Second Time around Tuesday..
you can post your thrift shop or garage sale finds...stop over and see the other treasures! Thanks, Diane for hosting..this is my first time..:)
In my case I went dumpster diving in my son's drive way. They had moved into a new, (old) house and were replacing things...like the kitchen chandelier..
I have a little 12x12 gazebo on the deck, and it was the perfect size.
All I did was spray it with black rustoleum...it was beige metal..
I put citronella candles in it, and it glows softly on a summer night..
Here it is dressed up with some wisteria for a garden party..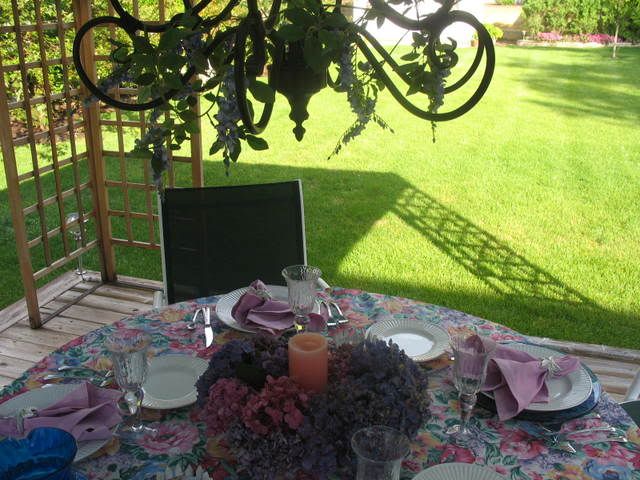 What's For Dinner..
I was in the market and they had pork cutlets on sale for 1.59 a lb. That is a bargain here.
I pounded them out, and made a stuffing of chopped apple, celery, onion and a little bit of bread crumb. I rolled them up dipped in milk then crumbs and put on a sprayed pan.
Drizzled a bit of oil over the top, and baked them..we had the with pierrogi, asparagus, and sliced apples done with cinnamon and a splash of apricot brandy..
A very economical meal...and tasty too!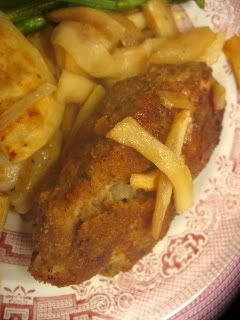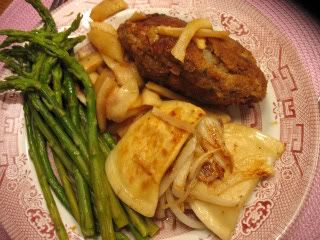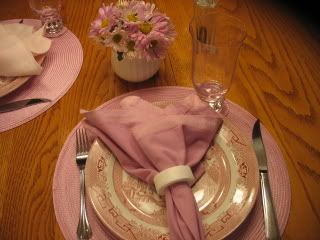 Thanks for visiting....see you tomorrow for Outdoor Wednesday..if it isn't still pouring..:)