My second try..#1 is the big pic, I know someone asked last week...
I am joining Mary at
Little Red House
....Please check out the other mosaics..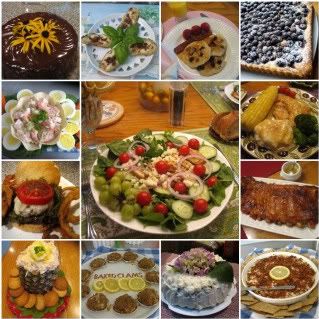 The next post is my 100th! Who knew I would have this much to talk about..although my cousin's grandfather said I must have been vaccinated with a phonograph needle...couldn't use that expression anymore, not many know what a phonograph is!!!
What's for dinner..
Greek Salad, Parmesan Potatoes, Sliced grilled London Broil on City Market plates by Pfaltzgraff...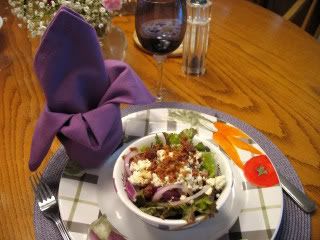 Parmesan Potatoes..
Scrub and cut potatoes into wedges..
Toss in olive oil, s&p, and freshly grated parmesan cheese.
Place on a sprayed baking sheet and bake at 350 till browned..They will be crispy on the outside and creamy in the middle.
You can hurry the process if you microwave a bit first before baking.
Thanks for coming! See you for my 100th..I will try to think of something good!
Please join in Debbie's event..see top of sidebar for details..