Another Outdoor Wednesday with lovely Susan from
A Southern Daydreamer
...go look!
Although it is still chilly at night, we do have some blooms...
The Dappled Willow will have to get trimmed way back this year...can you see the pinkish foliage on the ends..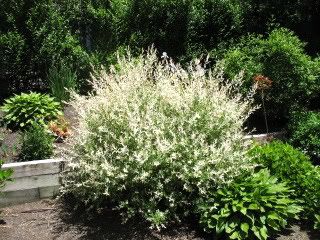 The dark crimson Rhodies are loaded with blooms...except the ones the deer ate..:(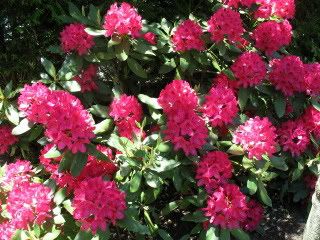 Some pretty pale blue iris....some bloomed some didn't get buds..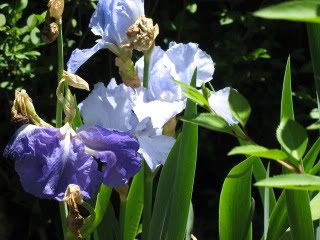 And some of the planting waiting for me..2 peonies, a blueberry bush, some veggies and flowers...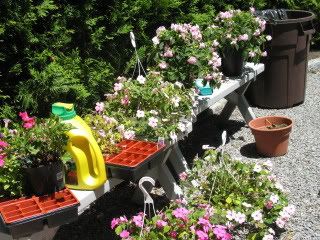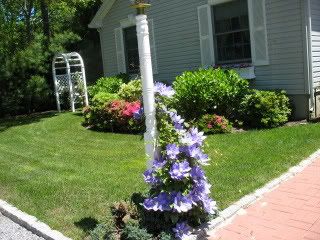 I want to get a white fence for the side of the arbor..putting it on the wish list...
If all that outdoorsy stuff made you hungry....
Here's a Banana Chocolate Chip Cupcake with a surprise in the middle..some cream filling...iced with chocolate ..
And Bow tie salad...
Bow tie pasta, tossed with pepper, mayo, powdered mustard, chopped onion and celery, orange juice and a few T's of vinegar...
YOU ARE INVITED! My friend Debbie at Mountain Breaths is hosting a Chill and Grill Party June 13-14th...Please join her with a favorite grill recipe or tip!
Thanks for visiting!