Where did the time go?? It was a
busy
holiday weekend here..
I had my extended family on Friday for a celebration, pulled pork, Long Island Clam Chowder, Sausage bread, shrimp, steak, brats, burgers, dogs, salads and a slew of desserts... The weather was great the whole weekend..
Sat. we had a Beach Party in the community.
Sunday we were at the ocean all day, and Monday I had my dear little gdau Lily, here. She broke her arm roller bladeing, so she will have the cast till mid August...
We made blueberry pancakes, baked blueberry apple muffins and spent a few hours at the bay before I had to drive her back home...
I am joining Susan at
A Southern Daydreamer
for Outdoor Wednesday....
Hey, did you know the Southern Daydreamer was originally a CT Yankee..a few more points for her!
Please stop in and see the other entries....
Flags in the breeze from this weekend...
My gazebo cover FINALLY arrived..the one I ordered in April and the Co. told me they are only
selling
it to me as a COURTESY! :)
My porch steps decked out for the 4th..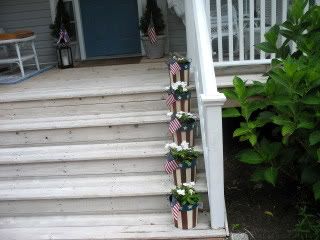 And I would be remiss if I didn't wish
Carol
and
Jayne
Happy Birthday!!!
Please join me in a little treat I made for them..
Star pancakes, blueberries and cherries and a dollop of whipped cream!!
Happy Birthday my dear friends! Many more!!!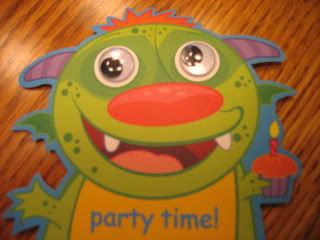 Don't forget Suzy's Ice Cream Social this weekend...it will be fun!
Thanks for visiting!
Star pancake molds from WmSonoma outlet..and those cute invites from Christmas Tree Shops...oh, right, I still never showed you what was in the bags!!!