I am joining
Susan for Metamorphosis Monday.
In my case it is a mini metamorph...
My kitchen is 8 yrs old, so no way was I ripping it out.
But I wanted the granite "look" formica replaced with the real thing, and I wanted the cabinets dressed up a bit with moulding
This is the before..
I kept my Thermador ovens and stove, and I have 2 Bosch dishwashers, that are just fine, thank you!
You can see the BEFORE sink area in this one from a few years ago..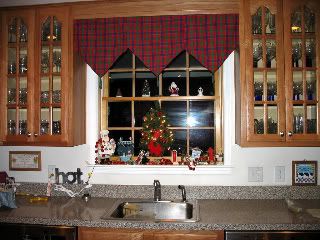 AFTER...
Here you can see oak moulding has been added..
Moulding stained and you can see the granite..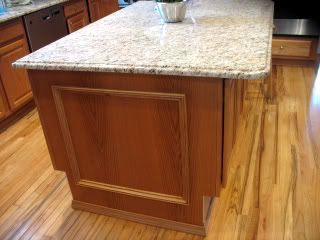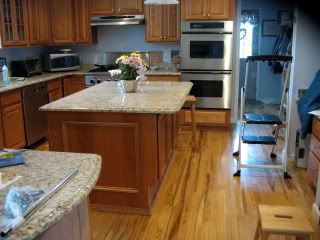 I picked a subway tile for the backsplash, which was the hardest choice of all...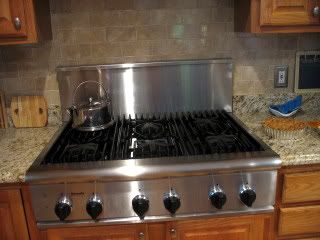 I went with a wider sink, but not deeper. I found my back hurt when I used deep sinks at friends homes...
When we replaced some of the doors with glass I saved the doors and had them installed on the ends of the upper cabinets to dress them up..
I found these Waverly valances at a great price in the Christmas Tree Shops..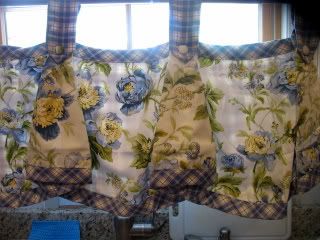 Across from the island is my desk area, I am still waiting for my shelf to go up, so I can move my cookbooks there, making more room in the cabinets for..well, dishes I guess!
You can see where the shelf will be...
These cabinets were installed, and filled !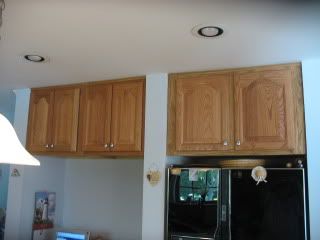 We are shopping for a new SS frig..waiting for a good sale..
I know these pics aren't great, but you can get the idea..
Please join
Susan
to see the other entries this week..
I am also joining Mary with a little Mosaic....
WHIPPED CREAM!
Please join Mary at
Little Red House
to see the other mosaics..
Thanks for visiting..