It is still Thursday...I know most have their posts up on Wed. night, but I never seem to think that far ahead!
Everything on this table I have had...The hurricane in the middle with lemons is from Dansk, as well as the matching glasses, and little flower votives, and the blue pitcher and the flowering can napkin rings...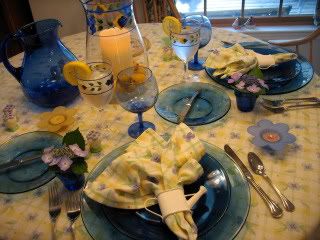 The tablecloth and matching napkins are Pflatzgraff...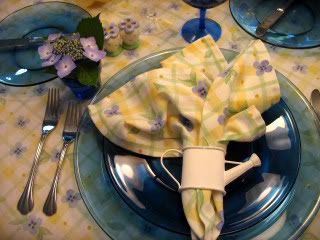 Aren't these matching indiv salt and pepper shakers cute..something everyone MUST have..:)
The charger and plates are from Walmart, as are the blue flower pot votives...They were 25 cents about 5 yrs ago...I bought a lot of them!
I cut a lace cap hydrangea for each setting. Love how the blue looks with this setting...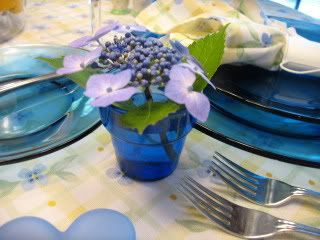 I was using peaches, so I made a tiny savory peach, feta, walnut tart, drizzled with balsamic and honey....tasty!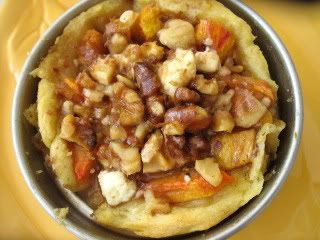 Please join Susan from
Between Naps on the Porch
for other entries...Thank you Susan for hosting this fun event..
And please join in with Susan at
Savoring Time in the Kitchen
this weekend for her Garden Party..She is sure to delight!
Thanks for visiting!