August is a big vacation month here. The Atlantic Ocean has warmed up making it a more desirable month for beach lovers. I love it June, July or August, and really, September is the absolute best.
The summer people are gone, and usually the weather is terrific, and the sky its bluest..
But until THEN...I am enjoying NOW....
H2O
Please join Mary at
Little Red House
for more entries to her meme...
I am also joining Susan at
Between Naps on the Porch
for Metamorphosis Monday....
For my mini metamorph I introduce you to BARry....a portable BAR for your potent potables..
For a small crowd...just open one side..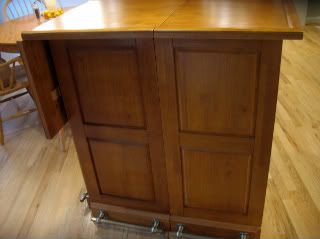 Larger crowd?? Make it larger...
Roll it around, take it outside ( don't leave it there though!)
From the back...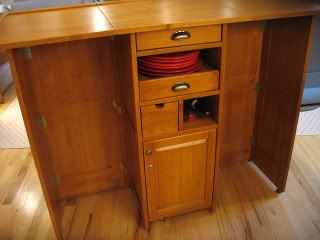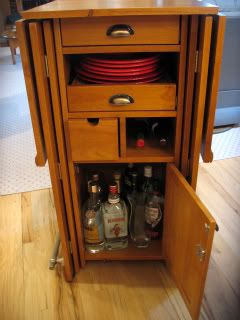 Yep, those are some of my dishes stashed there,
and..
a drawer full of egg cups at the ready for the crowd who will drop in for soft boiled eggs..:)
And here is Barry closed up, and tucked back into the corner..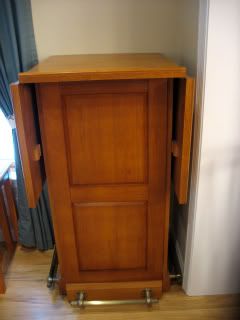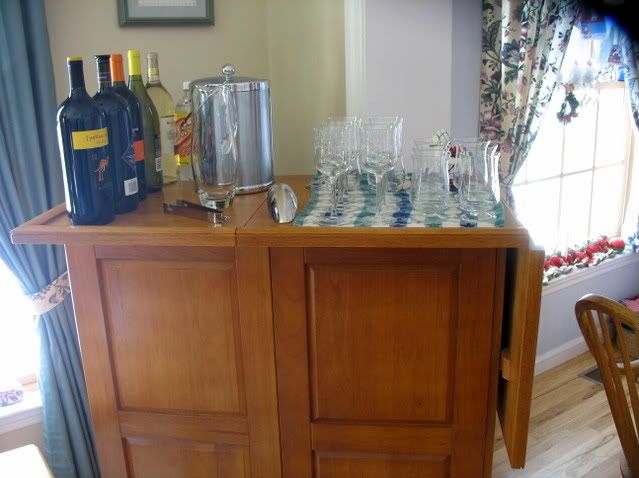 Would you like a drink???
Please stop in at
Susan's
for some real metamorps..
Thanks to both Susan and Mary for hosting these events...
Thanks for visiting!
(Please keep letting me know if you get bumped off my blog for that #@$%#!!!! dating service..I am working on it) It just happened to me again...the email listed for them came back, I have a phone number that Lori traced to a land line in Colorado..thanks, Lori!)