S A L A D....
If there are any rabbits reading..STEP AWAY from the computer..:)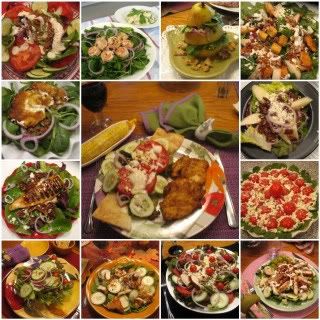 Please join Mary at
Little Red House
for more mosaics...
Thanks for hosting Mary!!!
Tuesday is Part II of Let There Be White Tablesetting Party..
Everyone is invited..set with white dishes and one other color for linens etc...
Mr Linky will be waiting for your deWHITEful entry!
Thanks for visiting!
Blog discovery..
I came upon
Lilly's Home Journal
. What a find!
Lilly is a fellow Long Islander and her blog has great recipes and tutorials . Stop over and get inspired!