Please join Susan at A Southern Daydreamer for Outdoor Wednesday .
And drop in at Faded Charm for White Wednesday..
The first few pics fit both categories..
The beautiful white wave crashing on the white sand..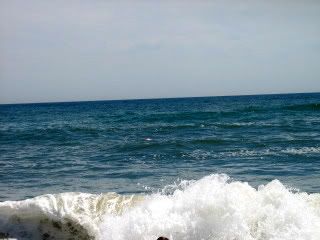 A bouquet of white hydrangea..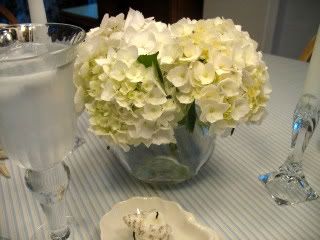 The White PeeGee Hydrangea just starting to bloom..they are cone shaped and bloom in August here. They will turn a mauve color come Sept.
I had purple and blue hydrangea up to 11 inches this year..guess it was all that rain we had..This was a smaller one...
And this is the last cluster of lilies..no more till next summer.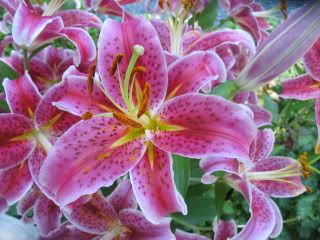 White dishes..you got them? Flaunt them! Next let there white event Aug 25th...
This time it is WHITE, with one other color (not counting silver for flatware etc..)
Mark the date Let There Be White, Part II...everyone is invited..hope you will join in the fun!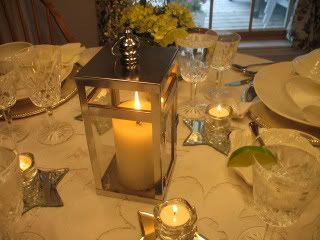 Thanks for your visit...Beware of those widgits, that's where they got in to hijack my blog...