Please join Susan at
A Southern Daydreamer
for Outdoor Wednesday entries..
A few weeks ago I took you to Mass on the lawn in our little beach colony .
Today I want to show you one of the 2 Catholic Churches in Southampton.
This tiny little church is over 100 yrs old. It is called Our Lady of Poland.
Although there are a few left, 100 years ago Southampton had many farms and Polish farmers. This church was built by them . There is still one Mass in Polish.
It was recently renovated, it was structurally compromised, but the dimensions were not changed.
It is small, here's a peek inside..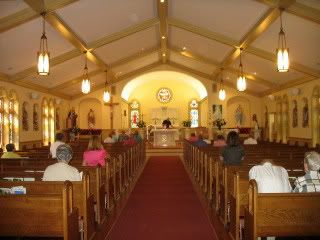 It was built in the middle of the neighborhood so they could walk to church.
You can see the Southampton train station from in front of the church..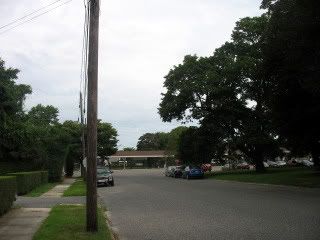 Many don't think of Southampton as "small" town, but really it is.
Many residents were born and grew up here, as were their ancestors. Beautiful mansions for the very rich and famous, and modest houses with working people.
A few flowers these last weeks of the season...
These are Rose of Sharon ...this was taken from my dining room. I dug these from other plants. They do grow fast, but I like seeing them through the window, and the deer don't eat them..:)
And hardy mallow...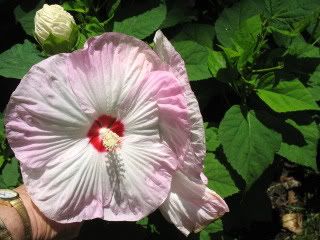 Another beautiful day at the Bay...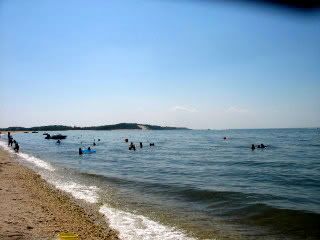 Thanks for visiting..see you Thurs for TTH, and
WHAT'S IN THE BOX?? A new telephone booth?