Tonight I am featuring my City Market pattern by Pfaltzgraff.
I got them 2 yrs ago in a Pfaltzgraff clearance center, that has since closed.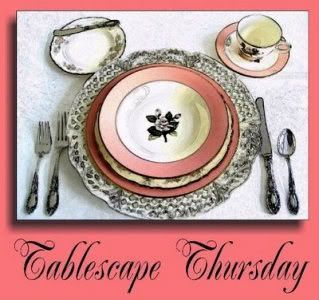 There are many colors in them, so you can change the look with the napkins and placemats...I have dinner plates, soup bowls, pitcher and little bowls..I think I have a sq casserole tucked away somewhere too! The plates were 2.00 each..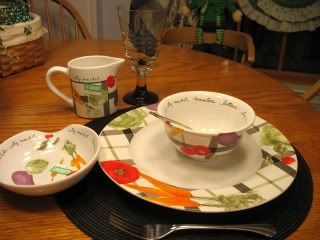 Here with purple...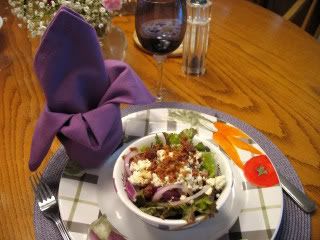 With black...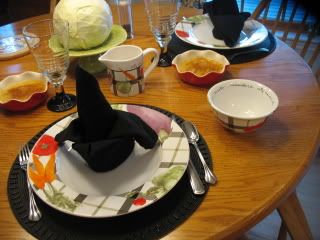 With purple and green..
Red..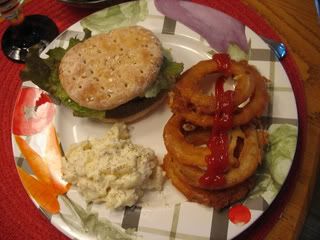 And with yellow...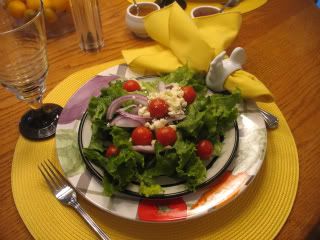 I used a white with black swirl salad plate also Pfaltzgraff, from the clearance center.. for .26 cents! Yes, it's true!! I sure miss that clearance center..;(
You can see them better here..
Please mark your calendar for LET THERE BE WHITE PART II Aug. 25th...
White dishes, and ONE other color, not counting silver for flatware etc...
Hope you will join in!
Thanks for coming, and please see the other entries at
Susan's.
I am sure you have been there...I am late this week...
My dear friend, Anne, passed away, so we have been gone for the wake and funeral..
It has been a very sad time..Her dau is expecting her first child and has been hospitalized with Guillain-Barre Syndrome. So if I may ask again, please pray for this family..my deepest thanks!