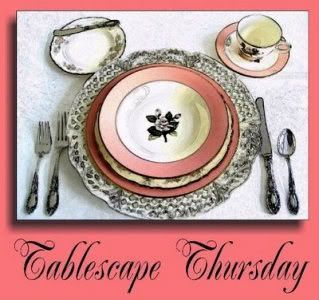 Joining
Susan at Between Naps on the Porch
for Tablescape Thursday, please stop by her blog to see the other entries..
I found this square pillow sham in the clearance at Pottery Barn Outlet..I loved the colors..but had no idea what I would use it for...
I thought it would work as a topper on one of those little round decorator tables..
So..I started from there, added a little yellow watering can filled with white hydrangea..on top of a plain white polished cotton cloth..
I added a yellow beaded plate from WSonoma outlet, on top of a white charger from Noritake..and a square bowl from Pfaltzgraff..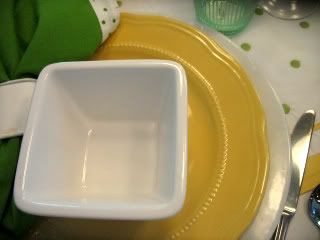 Lime green napkins trimmed with polka dots with a watering can ring, yellow ramekins for a roll, green stems and matching tumblers from Pfaltzgraff clearance center..Garden of Eden I think is the pattern..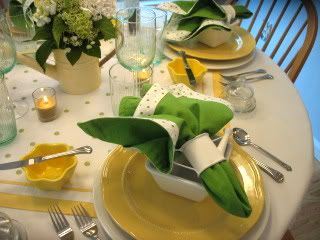 4 Green votives and glass indiv butter dishes...lime green pedestal plate
And that's today's table!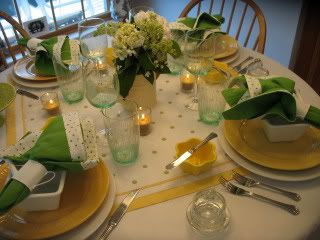 And for dinner..
I had a fresh pineapple I had to use, so I made pineapple chicken over rice with snow peas..
If you missed this little guy's table yesterday, please scroll down for a look...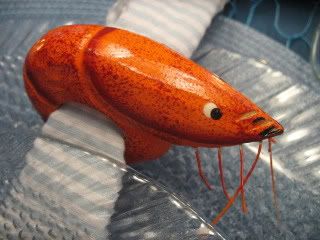 Thanks for coming..see you for Foodie and Flashback Friday..