May we never forget 9/11/01..
The thousands who lost their lives,
The tens of thousands of relatives and friends who grieve them still...
Those of us from NY will never forget the days following,
the endless funerals and memorials.
The pages and pages of Obituaries in the local paper..
Impossible not to know someone who perished..
The cars at the train station...haunting monuments to the owners who never returned home that day..
It seems like yesterday...
May they rest in peace...
I am joining
Marty
for her cloche party..
We are having work done, and I can't access my fall bins..um, they are buried!
So this is the best I could do! Like
Laurie at Bargain Hunting
, I didn't want to miss the party!
Ode to a Butternut...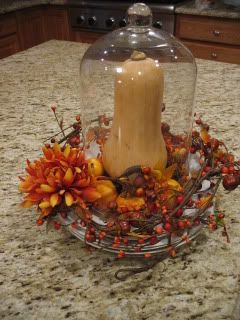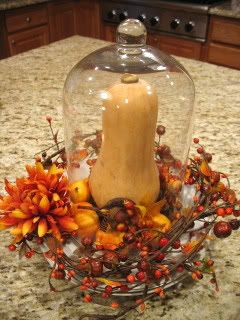 A closer look...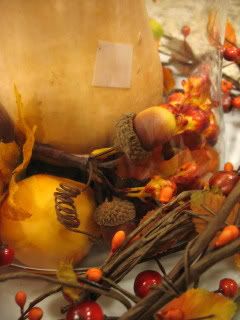 I have to get a cloche with a bigger mouth so I can fit more in!
I thought I would share this Fall piece I got last year at the Lenox Outlet...a Fall cake plate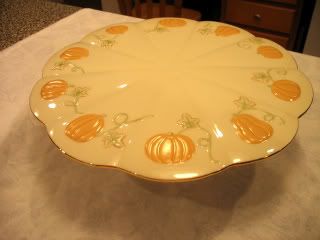 I love the base, rounded..with a leaf design..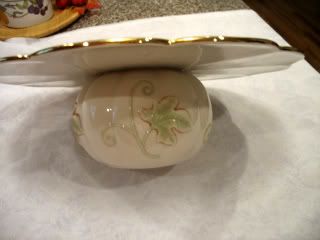 I don't remember the exact price, but with my coupon it was in the 20's...
Please visit Marty at
A Stroll thru Life
for lots of better cloches!
For my Flashback and Foodie Friday I am using this pear tart...Pears are abundant now..
Couldn't be EASIER..
Buy frozen puff pastry..
Unroll and press into fluted tart pan with removable bottom..
Peel the pears.
Slice them..
Toss with cinnamon and sugar..
Place in pan and brush with preserves, I used Mango...
Bake...whatever the puff pastry pkg says for the temp...
Serve with fresh whipped cream..( no need for the shamrock in Sept.. :) )
Please stop in at
Gollums for Foodie Friday
and
Suzy at Kitchen Bouquets
for Flashback Friday...
Thanks for visiting!