I know so many of you are showing your beautiful fall colors..Well, not here. It is still green..everything..there is a chill in the air in the evening, so I know it is coming soon...
Please join Susan at
A Southern Daydreamer
for more Outdoor Wednesday posts...
The yard is still green..
The asters are in full bloom...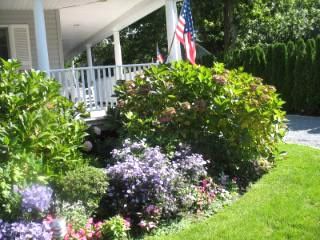 The hydrangea blooms have turned their pink and green color, so they have been cut to be dried, and sprayed for flower arrangements.. I will show those in another post..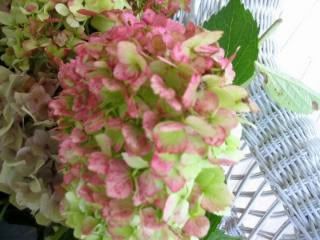 A trip to the North Fork..many farm stands for fruit and vegetables, corn mazes for the kids, and mums..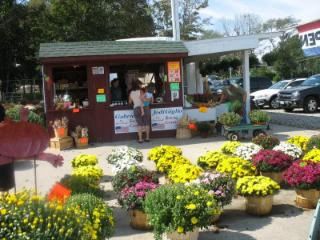 Grab a wagon and fill it with pretty mums...4 big pots fro 10.99..a bargain in this area..
Some peaches or apples for a pie..or some fresh corn for dinner??
Some peach pie for you??? It's the first time I made peach pie, I have to tweak the recipe..
Thanks for coming, see you for Tablescape Thursday?