These are from the Pottery Barn Catalog...$29 to $ 99...
This on my front porch is from Pottery Barn too, the OUTLET of course, ...$18.00 with a coupon last year...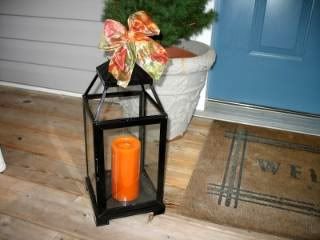 BUT all 3 of these....which conveniently fit inside one another for easy storage...
$9.99! I would say that was pretty good...and can be used inside or out...and dressed up for any season!
Here's the box with the name..and I got them at one of my favorite stores,
Christmas Tree Shops...
And since there are 3, I join Tam at
Gypsy's Corner
for 3 or more Tuesday...
I had mentioned the sprayed hydrangea...These I have sprayed black, for Halloween centerpieces. They need one more coat. I will use these in a later Tablescape post..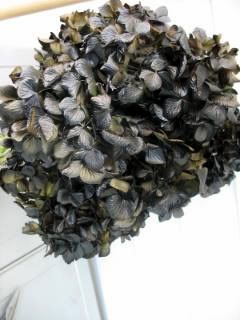 You can paint them any color...These are from last year..used gold...added roses and Baby's breath to the gold hydrangea...
So a .99 cent can of spray paint and free hydrangeas will go a long way...
For Tasty Tuesday...I am joining
Jen at Beauty and Bedlam.
..
Ghost Pie....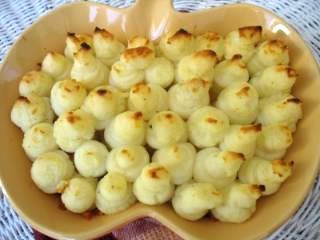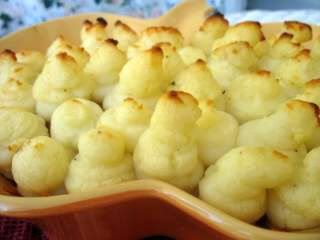 I punched little circles out of carrots for the 0 in the face, but I forgot to put them in before I baked it.. :(
Use your favorite recipe for Shepherds or Cottage Pie.( apparently if you use beef you can't call it Shepherd's...only lamb. I didn't know it was an issue till I read a thread on cooks.com.
Some guy got his knickers in a knot about American's calling it Shepherds while using beef...and was disgusted that cheese would be added...GUILTY!!!)
I use beef and the last layer before the potatoes is cheddar cheese...I don't think that is a bad thing..but this guy did!!
Use your pastry bag without a tip to pipe on the ghosts..
Pull up and slant the top as you are piping.
A little bit of fun for this BOOO tiful season...
For dessert, pumpkin cookies, some with raisins, some without for Jayne, and some with raisins and chips.
Glazed and swirled with chocolate...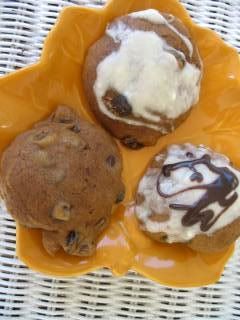 Used a recipe from Recipe.com
Good flavor, but like a cakelet rather than a cookie...
Thanks, Jen and Tam for hosting!
Thanks for coming , hope it was worth the click! :)