The Witches Fly By..Part II
Part I here….
Go soaring  through  Blogland,
Stop to haunt Cathy, Alma and Cass
To see what they have planned.
Cindy offers poisoned apples,
Now that's a treat they covet!
Marty gives them a lovely CLOCHE
With a skull inside..they love it!
They head down south to visit those gals,
Hotlanta Joyce, Deb and Sue
They stop for a song at Shelia's
Then throw eggs at  Barb's house too!
All this zigzagging is taking its toll,
Too much for these witches to handle.
They take a nap on Susan's porch,
And swipe a Colonial candle!  :)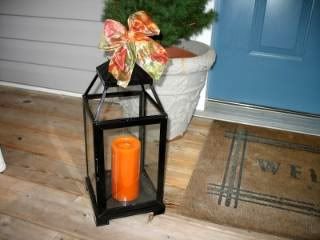 "Let's go visit Blondie !"
She never is a grouch
Then stop off in Ohio,
And check out Sue's new couch.
"We must  not forget dear Canada!"
They flew up North with glee
Threw bags of flour on the homes,
Of Nana and Lori E!
Tonight's fly by is over,
Their brooms are losing torque..
They crash for now, to rise again
From Kathleen's in New York…
The final fly by next Thursday…they could be headed your way!
Joining Susan for Tablescape Thursday…Please stop over Between Naps on the Porch to see some wickedly wonderful tables…
Here's my table…I think it's BOO tiful! Maybe not, but the gkids would love it!
The ghost was a gift from my friend, Ellen.
Black tablecloth
White Ghost mats PBarn, on sale after Halloween last year
Black plates Pier One
Black and White naps..TJMaxx
For dinner, maybe some Baked worms and cheese…
Some baked bones..
And some Poison Apple Crisp
Thanks for the good wishes, I am taking my medicine and I am sure I will be fine!
You know I always appreciate your visit!