I always wanted to put all my Christmas tables in one place!
So here goes from the beginning, up till 2012, not in order. Some were simple tables for 2, and you can see when I got a better camera! I can't believe how blurry they are!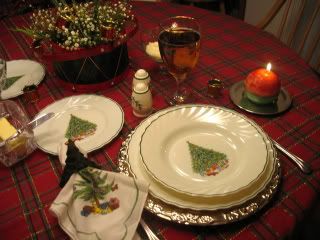 I am sure I missed a few, but now I can review them all in one place. Helps me to remember what accoutrements I have!
Don't forget the challenge on Dec 11th, find an inspiration Holiday table and show it to us, then your take on it!
I will be celebrating my blogaversary, I started in Dec. of 2008.
To celebrate there will be a giveaway for the party on the 11th.
Hope you will join in!
Thanks for visiting, see you Wed night!
I am joining Kathe for You're Gonna Love it Tues.
Susan for Tablescape Thursday