As you can see, I am a blogger who goes by real time. Friday is Friday, all day, not Thursday night, Friday! I just can't get that blogger calendar in my head...
Please join
Gollum
to see the other entries..
And
Krazy Kitchen
for What did you bake today..
So for Foodie Friday...have some cake, with fruit.
My mom always made this cake during the summer with whatever fruit was in season..
Peaches, plums, blueberries, apples..
It is a simple recipe...many versions of it around..I remember hers with plums, so tomorrow I will do that...
1 stick butter, softened
3/4 cup sugar
1 t vanilla
1 cup flour sifted
1 tsp baking powder
2 eggs
pinch of salt
What ever fruit you want...
I used cherries because I had some..I sugared them and added a T of flour and stirred them around before I put them in the batter
Preheat oven to 350.
Cream butter and add sugar and vanilla.
Mix thoroughly.
Add eggs and beat.
Mix together flour, baking powder and salt.
Add to batter. Mix.
Spoon big spoonfuls into greased pan.
You can use any kind, spring form, tart pan, whatever you have...
Spread batter with a spatula to cover the pan.
Put the fruit on top...
Sprinkle with cinnamon sugar to taste.
Dough will rise up and bake around the fruit..
Bake till done. Depends on the pan. Check after 30 min.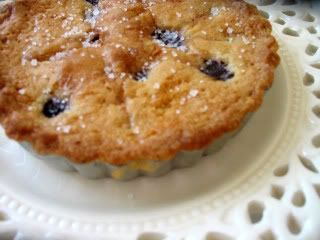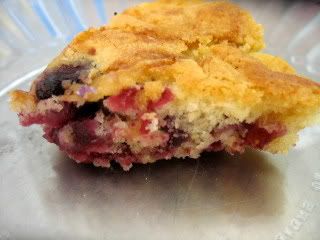 I had enough dough to make this rectangular tart pan, and 3 small tart pans..
I am also joining
Suzy at Kitchen Bouquets
for Flashback Friday...
Eggplant pizza appetizer..
Slice the eggplant thin, press between paper towels..
dip in egg wash, then flavored crumbs and fry till crisp.
Drain, top with sauce and mozzarella..Bake will cheese is melted..
Something to do with all those eggplants you are harvesting..
Thanks for visiting...have a wonderful weekend! Don't forget the Let There Be White Part II tablesetting event on Aug 25th..everyone is welcome!